Composer
01 Mar 2023

1 Minute to read
Composer
Updated on 01 Mar 2023

1 Minute to read
---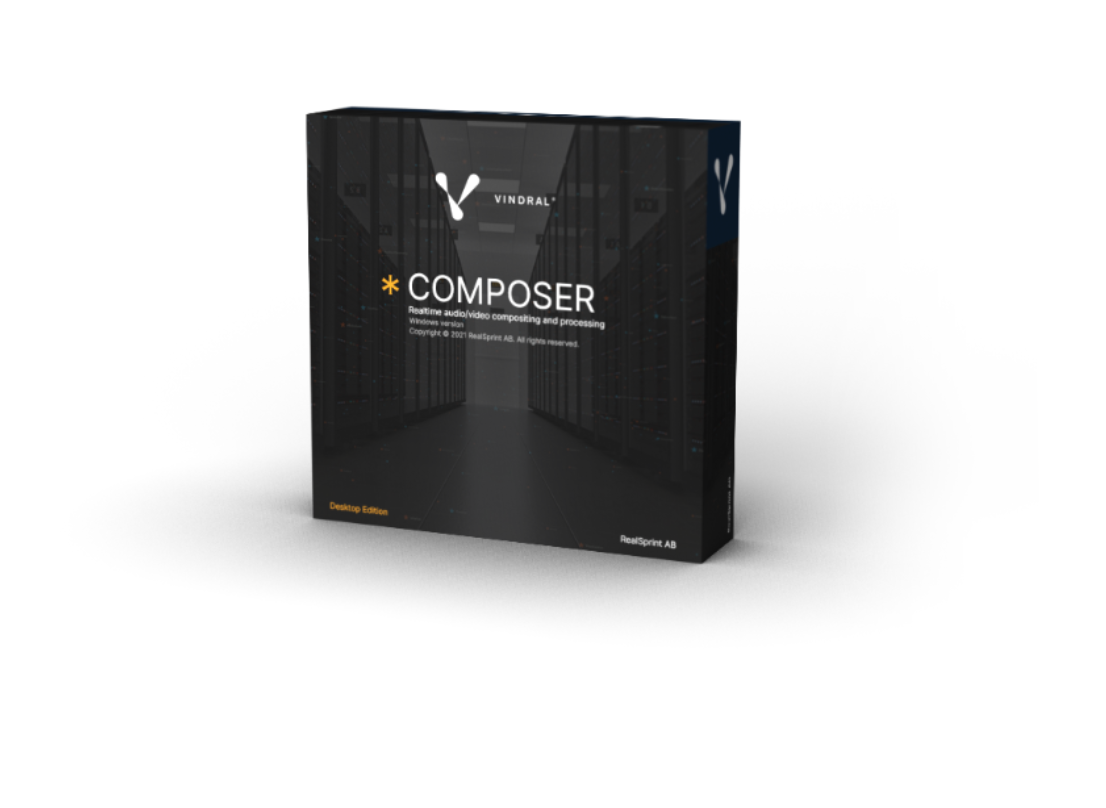 Welcome to Composer!
Composer is an advanced real-time video editing software designed for dynamic video composition, color correction, chroma-keying, visual effects, and live streaming.
Purpose-built for high-performance, 24/7 video editing without dropped frames or loss in quality, Composer offers unlimited video sources, visual effects, compositions/layers, and outputs. The only limits are your computer's CPU, GPU, and memory. You can run as many video feeds, visual effects, and compositions as your system resources allow.
This in-depth guide explains how to use Composer for live streaming and video compositing. It covers the desktop and runtime versions of the software, including how to optimize performance, monitor your system, and deploy Composer to various runtime environments.
Composer is part of the Vindral product suite, which also includes Vindral Live CDN. Composer integrates seamlessly with Vindral Live CDN to enable an end-to-end, ultra-low latency streaming solution powered by real-time video editing and dynamic video compositions.
Together, Composer and Vindral Live CDN provide a scalable, high-performance live-streaming platform for events, broadcasts, and more. Composer ingests multiple video feeds and applies visual effects, color correction, chroma-keying, and compositions in real time, outputting the final stream to Vindral Live CDN for global content delivery at sub-second latency.
Composer also supports 3rd party CDN-providers.
This guide will explore Composer's full functionality, including:
Real-time video compositing of unlimited video layer
Color correction and gradi
Chroma-keying and green scre
A wide range of visual effects and transition
Template-based and customizable video composition
Scaling, cropping, and keyframing
Reliable performance for 24/7 live streaming
Low latency output for interactive streaming
Monitoring tools to optimize performance
Deployment to cloud, on-premises, and hybrid environments
Integration with Vindral Live CDN for end-to-end streaming
For more information on how to get started, see the chapter Getting started.
For more information on the Vindral product family, visit https://www.vindral.com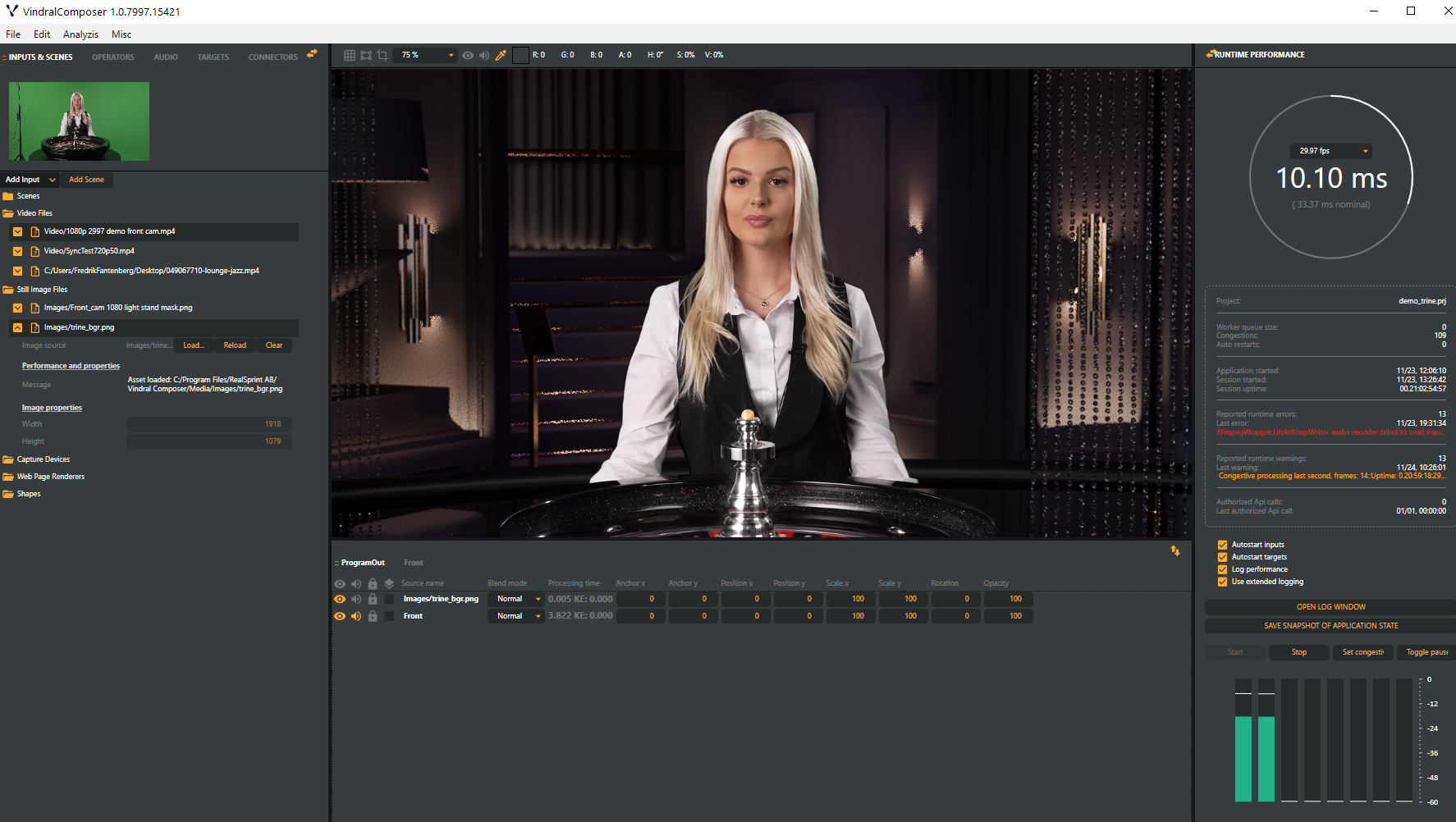 ---
Was this article helpful?
---
What's Next